Prof. Dr. habil. Dr. h.c. mult.
Franz Peter LANG
Engagement in researching economic contexts and communicating scientific knowledge in teaching and consulting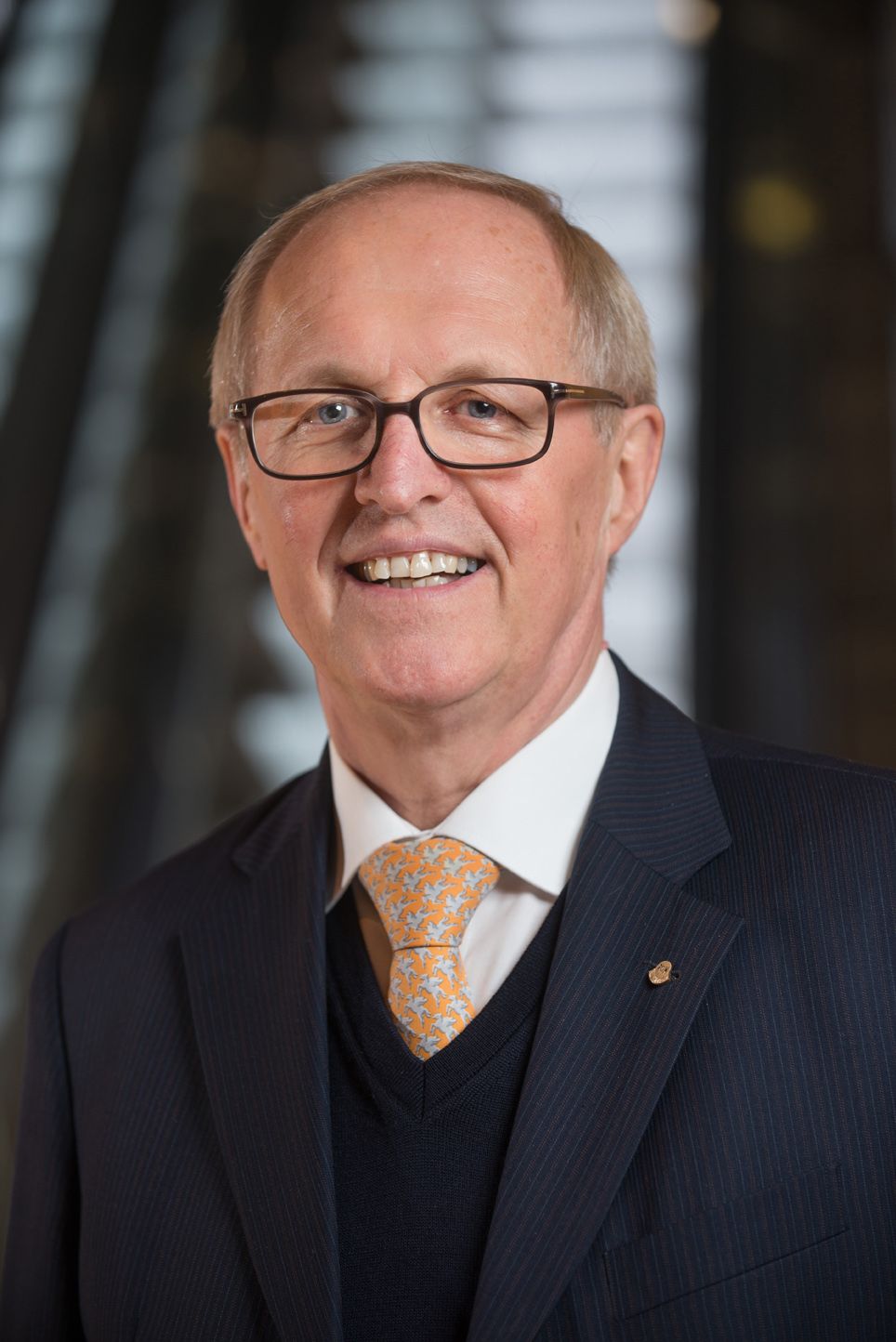 Professur für/Lehrgebiet
Economics
CV
Professor at Technische Universität "Carolo-Wilhelmina" zu Braunschweig since 1990, Representation of the chairs "International Economics" at the University of Mannheim (86), "Money, Currency and Credit" at Saarbrucken (87), "Structural change, Growth and Trade" at Greifswald. Call to Greifswald (98) rejected.
International Teaching and Research: TongJi University Shanghai/China (since 85), TU-Sofia/Bulgaria (since 90), Lviv and Kiev/Ukraine Bank Universities (since 03), Nekrassov University Kostroma/Russia (since 05), also at the Netherlands (Utrecht and Vlissingen since 83) and Great Britain (Bradford 87). Founding Rector of the private FOM University of applied Sciences.
Policy Fellow of the IZA Institute for the Future of Labor and Member of the Advisory Board of the Global Labor Organization (GLO).
Medals of Merit, honorary Doctorates and an honorary Professorship for these Engagements.

Akademische/Professionnelle Laufbahn
Education: Studies at the Universities of Frankfurt and Mainz (diploma 76), Research Assistant at the University of Duisburg-Essen (Doctorate 79) and the Ruhr University Bochum (Habilitation 86).
Positions: Professor at TU-Braunschweig since 1990, Founding Rector of the private FOM University of applied Sciences, CEO in a Real-Estate Company.
Akademische Interessen
Spatial and urban Problems, dynamic Analyzes of Monetary Policy Issues as well as the Structural Change. Problems of the Transformation Process, Determinants and Problem Areas of Technical Change (including Industry 4.0), Forms of Neo-Protectionism.
Lehre
International Economics, Monetary and Real Economics
Selected Publications
The Resurrection of the "Innovative Society": Conceivable Social Concepts for the Digital Revolution? in: WSPÓŁPRACA EUROPEAN COOPERATION, forthcoming.

Important Aspects of the future German Policy , in: Herald of KNUTE (ISSN 1727-9313), Vol. 32, 2017, Ki/UA, p. 15 – 22.

The Digital Transformation: Challenges in Technological, Scientific and Social Development , Proceedings of the 7th FDIBA Conference Sofia Bulgaria, Sofia 2017 (Editor)

Integration, Migration und Systemwettbewerb , in: Kaluza u.a. Hrsg.: Betriebswirtschaftliche Fragen zu Steuern, Finanzierung, Banken und Management, (Springer Gabler) Frankfurt 2017, S. 465-477

Eskalierender "Protektionismus" oder eine neue Runde der "strategischen Handelspolitik"?, in: FOM Bulletin Nr. 2, Essen 2017

Assessment of Inflation-Processes , in: WSPÓŁPRACA EUROPEAN COOPERATION Vol. 11(18), 2016, S. 84 – 94.

"BREXIT" Economic Effects on the European Union , in: WSPÓŁPRACA EUROPEJSKA COOPERATION; Nr. 6(13), 2016 / EUROPEAN COOPERATION Vol. 6(13), S 9 – 16.

Der BREXIT: Rückschritt für Europa in der Welt, den die EU verkraften kann , in: ifo Schnelldienst, 10, 2016, S. 21 - 24.

China and the "Normalization in: WSPÓŁPRACA EUROPEJSKA COOPERATION Vol. 2(9), 2016, S 9 -17.