Coronavirus : Information for Students and Lecturers

In view of the exceptional situation related to Covid-19 and the measures that have been taken to contain its spread, we would like to bring the following information to your attention:
The Training Centre of the Chamber of Commerce and our offices are closed to the public until further notice.
Our programs continue for our students via e-learning tools.
Students and lecturers have been informed about the situation and will continue to be informed of new developments on a regular basis.

Our teams is currently working from home and will take care of your request and questions via info@isec.lu stellen.
We thank you for respecting the measures adopted by the authorities and for showing solidarity to stop the spread of the COVID-19 virus in the population as much as possible.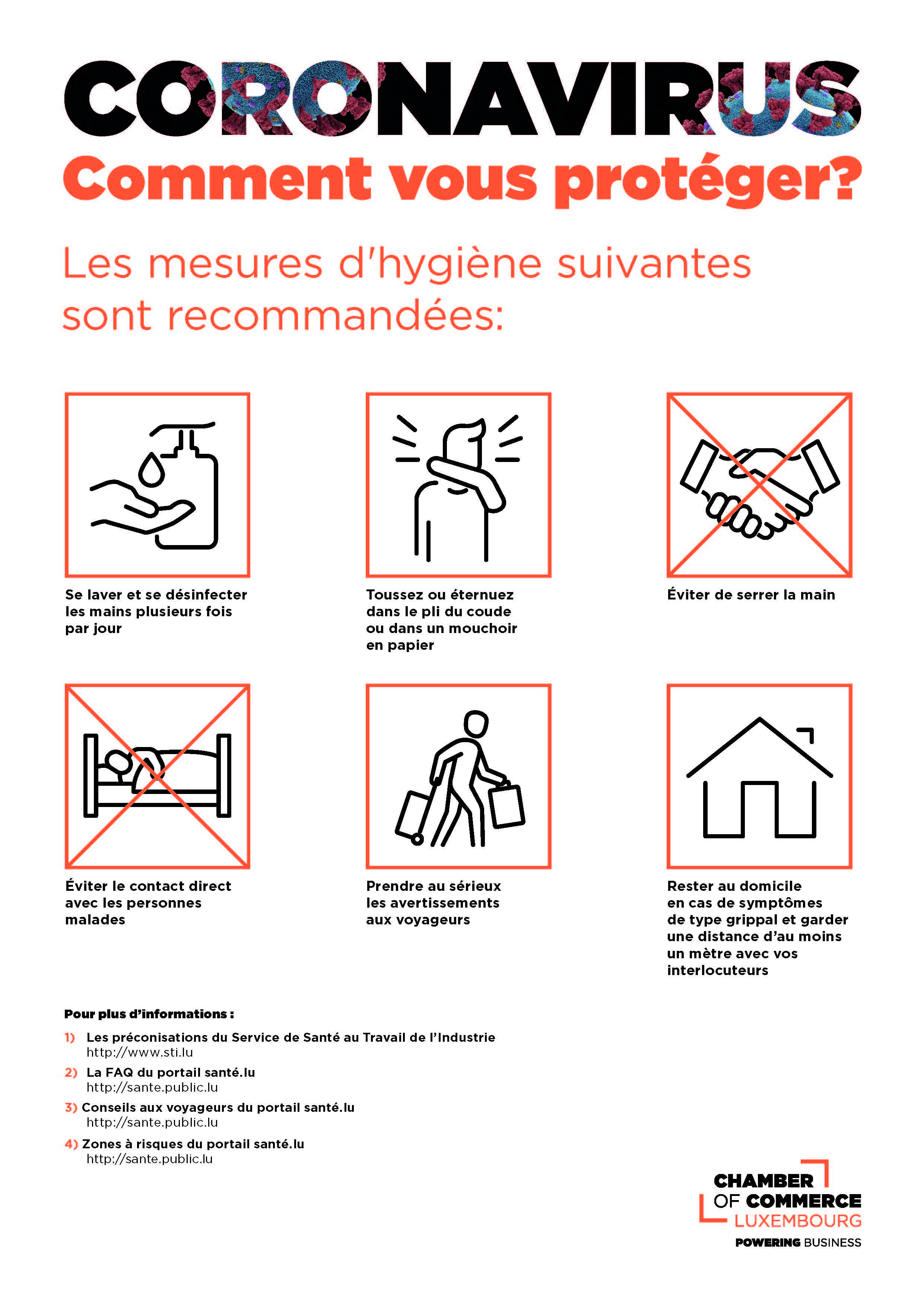 N'oubliez pas de respecter les consignes suivantes :

se laver régulièrement les mains

utiliser de solutions et de gels à base d'alcool pour la désinfection des mains

se couvrir la bouche et le nez avec un mouchoir en cas de toux et d'éternuements

éviter tout contact étroit avec toute personne présentant des symptômes de maladie respiratoire, comme la toux et les éternuements

éviter de serrer les mains

éviter le contact avec les personnes malades
Des informations détaillées sur la situation actuelle, l'identification des symptômes et les mesures à prendre en cas de symptômes positifs sont disponibles sur le site web du STM (Service de Santé au Travail Multisectoriel) et sur celui du ministère de la santé.